Tommy Michael John Fury or Tommy Fury is a professional boxer and TV star of the UK. He was born on May 7, 1999.
Although he started as a professional boxer, he took a break from the professional boxing world in June 2019 to participate in the fifth season of Love Island, a popular dating show.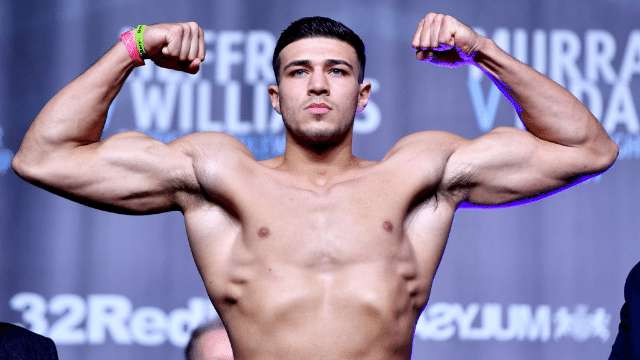 Family
Tommy Fury was born in Manchester, England on May 7, 1999. His father, John Fury, is of Irish Traveller ancestry. Meanwhile, his mother, Chantal, is a Mauritian. Tyson Fury, the heavyweight world champion, is his half-brother.
Net Worth
Although there has never been an announcement from Tommy Fury, Sun revealed that Fury makes around 3,000 euros per day in profits. That means 1.1 million on an annual basis.
Professional Boxing records
In this entire professional boxing career, he has fought 7 times. He won 7 times too, 4 by KO, and 3 by decision. Tommy Fury has kept an incredible professional boxing record. Tommy whose enterprises bring around one million a year, has worked with the other corps to promote their products.
Fury Debut was on December 22, 2018, at the Manchester Arena in Manchester. Fury made his professional debut against Jevgenijs Andrejevs. He won the bout by the points decision or PTS. It was the undercard event of the featherweight world title bout between Josh Warrington and Carl Frampton.
Then the next year he also made great achievements. Fury took on Callum Ide and won by KO in the first round. This second fight was the real highlight of his first professional career.
The zodiac sign of the boxer is a Taurus. He became the runner up of the Love Island series in 2019. In March 2019, he won over Callum Ide by the KO. That was the mark of his second professional boxing win. But then, he took a break from the boxing profession to star in the 5th series of Love Island.
Love Island is a dating reality TV show. Everyone agreed that he would make a comeback sooner than later. Then, it is very true. On December 21st, he got back to the ring. He scored the first-round technical knockout over Przemyslaw Binienda.
The fight took place at Copper Box Arena, London. His fourth win was against Genadij Krajevski on 13th November 2020.
Fury next fight going to happen on December 18 with Jake Paul
Also Read:
Romance life
Tommy Fury is dating Molly-Mae Hague. In his US boxing debut, he paid respect to his girlfriend. The 22-year old Love Island star and professional boxer has such soft sides although he appears as a tough guy in the boxing ring.
Tommy is still in a romantic relationship with Molly-Mae Hague. The pair met on Love Island show in 2019. The first spark was when Molly watched the video of Tommy holding a tot with the caption "Good Morning Uncle Tommy Day Care". She then has the second shot in the video with the caption "My Heart and my ovaries".
The romantic pair has announced their plan to get married and start a family. They've also built a multi million empire together.