Jake Paul is one of the most successful YouTube sensations on earth. But he has turned out to be a professional boxer with a good success rate too. This internet sensation is now involved more in the boxing career.
Jake Paul has the unforgettable nickname "The Problem Child". He started as a Vine famous, then going to Disney before becoming a YouTube world's sensation. But now, he is known as one of the most notorious fighters by many boxing fans.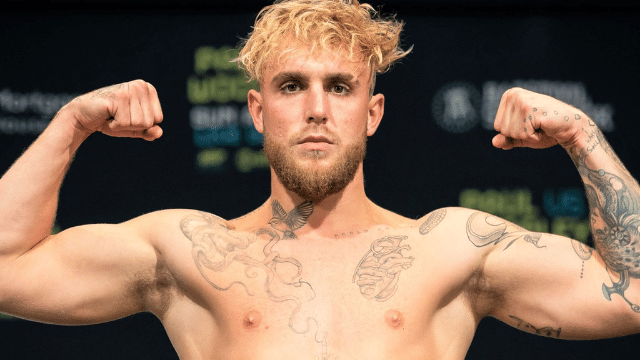 Jake Paul Net Worth
His current net worth is $30 million. Most of the portions are the result of his successful career on YouTube. He has over 20 million subscribers. That's also the reason why he has such amazing net worth.
Since he has participated in Boxing matches, he has attained an enormous amount of money. He fought Ben Askren back in April 2017. From the fight he earned around $690,000.
Fight Records
After fighting Deji in an amateur boxing match, Paul decided to take the next challenge to be a pro boxer. He fought against YouTuber AnEsonGib on 30th January 2020. And he won by knocking out his enemy in the 1st round.
Paul then took on ex-basketball player Nate Robinson in November 2020. Then he nailed it by knocking the opponent out cold. Back then the "out-cold" meme was circulating on the net reacting to the particular fight.
Back then, many people had been criticizing him for not fighting against the real fighter. In response to them, Paul decided to close the gap by taking on former UFC fighter Ben Askren. Then he took on Tyron Woodley on 30th of August, 2021. He won by split decision.
Paul could beat Ben Askren in under 100 seconds. He won by knockout. Since then, the challenges have risen. Many fans have been rooting for the fighter to take on more opponents.
Paul's last fight was a rematch with Tyron Woodly and where he wins via KO in round 6
Speaking of the record, he has an amazing record of 5-0 in his entire boxing career. It does not take a long time until Paul gets back to the ring to entertain boxing fans this year.
For the next fight, he is scheduled to fight Anderson Silva on October 29, 2022.
Jake Paul on Social Media
Jake Paul was the top rated star on Vine between 2013-2014. But when the app stopped back in 2015, Paul made his debut on YouTube in 2014. His earliest content was about pranks. But when the channel evolved, he also worked on music videos and vlogs.
There are over 20.4 million subscribers on his YouTube channel. And his fame is unstoppable.
Personal life and romance
Jake Paul was born on 17th January, 1997 in Cleveland, Ohio. He is the younger brother of Logan Paul who is also a YouTuber and boxer. On paper, Jake Paul has a longer record than his older brother. However, Logan has more fame on the YouTube platform.
Jake has dated some women. The first publicly announced relationship was with Alissa Violet who is a fellow YouTuber. But the relationship only lasted for 3 months.
They broke up in November 2016. Since then, he has been in a number of relationships with internet popular Erika Costell, Tana Mongeau, and Julia Rose.
Also Check: How to Watch Paul vs Silva in the UK?